Prof. Dr. Joachim Hornegger
Präsident der Friedrich-Alexander-Universität Erlangen-Nürnberg Prof. Dr. Ing. Joachim Hornegger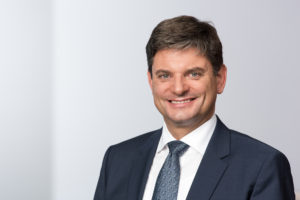 Dear readers,
Since 2007, the Friedrich-Alexander-University has been providing its students with the unique opportunity to engage in the immersive experience of simulating United Nations negotiations at the renowned "National Model United Nations" (NMUN) conference. This visionary initiative traces its roots back to 1946 when its conceptualization began. For over 77 years, thousands of students hailing from more than 400 different colleges and universities worldwide have actively participated in this prestigious event, which stands as the largest simulation of its kind across the globe.
At NMUN, each participating school assumes the role of a specific UN Member State, assuming positions in various organs, specialized agencies, and committees that mirror those of the United Nations. By embodying the delegates of their assigned countries, students are tasked with the responsibility of engaging in diplomatic negotiations on pressing global issues. Moreover, they actively participate in the decision-making processes by voting on draft resolutions within the diverse organs and committees.
FAUMUN, the Model United Nations project at FAU, has become one of the most extensive and successful initiatives of its kind worldwide. Since 2010, FAUMUN has consistently ranked among the top group of over 400 participating international delegations at NMUN-NY. In recent years, FAU has consistently been placed in the top 5% of all represented universities, and it stands among the top 3 out of nearly 30 German universities (measured by the number of awards received in New York).
I extend my heartfelt congratulations to the FAUMUN project team for their remarkable success. The university takes immense pride in the FAU delegation's consistent ability to establish itself as a leading force among the represented universities at the world's largest United Nations gathering in New York. Students from all our faculties actively participate in this project, showcasing the diversity, passion, and innovation that define our full-range university. I extend my gratitude to them, as well as to the organizers and partners of this project. Let us continue to tread the path we have so successfully pursued together thus far.
As a platform that fosters freedom for innovative thinking, FAUMUN offers invaluable opportunities to develop social and intercultural competences, successful negotiation strategies, public speaking techniques, presentation skills, self-confidence, and effective self-management. I encourage our students to take advantage of these possibilities and participate. In today's world, these key qualifications are more important than ever in everyday business. Additionally, FAUMUN provides a unique chance for students to connect theoretical knowledge with practical experience by engaging in discussions on international political problems.
This hands-on experience not only offers students an invaluable insight into the intricate workings of international diplomacy but also fosters an understanding of the complex dynamics and challenges faced by the global community. By immersing themselves in this simulation, participants develop critical skills such as negotiation, consensus-building, public speaking, and cross-cultural understanding, all of which are crucial in today's interconnected world.
As we delve into the following pages, we invite you to join us on this captivating journey, exploring the remarkable contributions that our students have made to the NMUN and how their participation has shaped their academic life. Together, let us embrace the spirit of collaboration and dialogue that lie at the heart of the United Nations and Friedrich-Alexander-University as well. We are moving knowledge as you are moving diplomacy. That's FAU(MUN).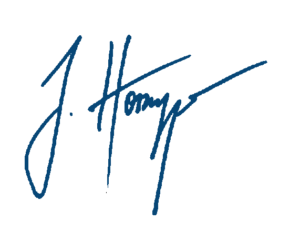 Prof. Dr.-Ing. Joachim Hornegger
President of Friedrich-Alexander-Universität Erlangen-Nürnberg